We're going on a bear hunt
04 June 2019
This time last year we were basking in that glorious British heatwave.  This time this year I'm sitting here in a hoodie!  Nevertheless, the summer does tend (!) to bring warmer and drier days and what better excuse to get out and be creative?  The summer term is fairly hectic in our household and it often means I get a lot of extra Poppi-time.  This is wonderful in many respects, but also exhausting in others.  My creative vibe is certainly not so hot when I'm tired.  But, like I've said before, getting out brings out the best in me and so I put my creative mind to the test and decided one Sunday afternoon I was going to take Poppi on a bear hunt.
We set off to the woods armed with a bear and the classic story written by Michael Rosen We're Going on a Bear Hunt.  We were going to bring the story to life and Poppi was to be in charge of documenting it.
This led to a wonderful (nearly two-hour long) walk thinking about how we could reconstruct the scenes.  We both had to be creative.  The biggest challenge we found was recreating the snowstorm.  We tried a number of things and then Poppi spotted some white blossom.  Great shout Poppi!  So, I hope you enjoy the fruits of our labour shown below.
Not a particularly difficult idea, but a successful and fun one for sure.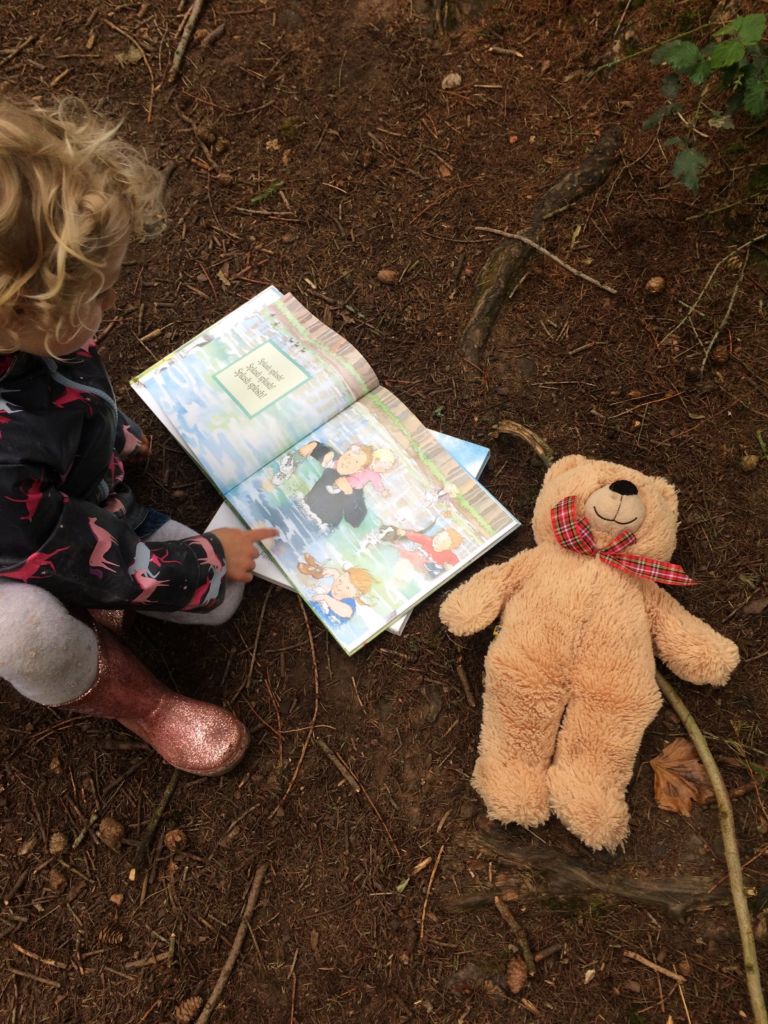 Comments
Dafydd says
This is a brilliant idea! I'm shared amazed she walked for so long!
Lecy | A Simpler Grace says
The weather has certainly been crazy around the world. I love this idea for a fun adventure with kids!
Shann Eva's Blog says
I love this! My twins' shared this as a song during a preschool concert, and I've always loved it. They would love to recreate this book. What a fun idea!