Personal training designed for mums and babies, before and after delivery. Together, out of the house, from one mummy to another.
CONTACT

Being a mum is hard work. From pregnancy, through birth and into the first years of being a parent, life can move by in a blur of new experiences. Every mum has her own ups and downs, but for all of us two things are certain: having a baby is incredibly demanding, and the time either side of delivery is not like any other stage of our lives.
Our bodies, minds and routines feel so different that the idea of exercising can seem confusing at best and hopeless at worst. We know physical activity has so many benefits, but reaching them by ourselves can feel like just another responsibility.
Here at Bumpino, Cardiff, I know that becoming a mum brings enough of those already, so I want to make exercising easy for you! Bumpino's group and personal sessions are designed to give you the support, understanding and workouts you need in this tough but amazing time of life!
Ladies That Crunch

Core, pelvic floor and back.  Treatment time.  For you and your baby.  Thursday 12-1.  Channel View Leisure Centre.  First class free.

Bumpcamp

Fitness, strength, functional movement for the marathon of your life.  For you and bump.  Wednesday 6-7pm.  Grangetown Hub.  First class free.

Boot Camp

Outdoor fitness class on the move.  For you and your baby.  Thursday, Hamadryad Park.  10.30-11.30am.  First class free.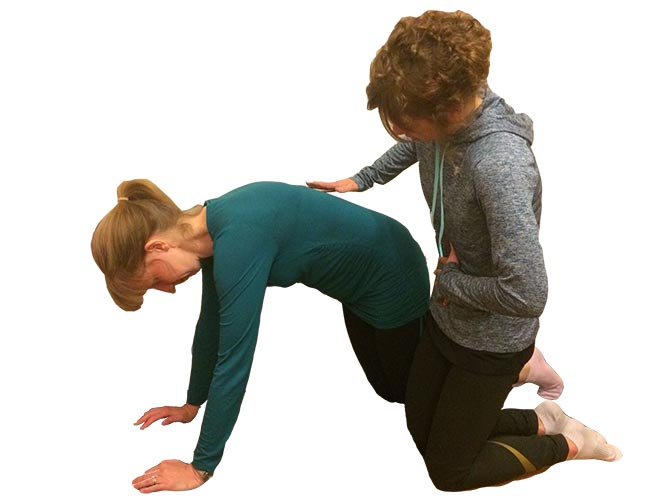 Personal Trainer
Getting out of the house can be tough enough, let alone to do some exercise. Bumpino's personal training helps support and motivate you as well as challenge your strength and fitness. We work at your level and everything happens with your baby in tow.
CONTACT
Bumpino is the perfect group fitness environment to get motivated about working out.  Rachel provides a wide range of exercises that can be catered for all fitness and confidence levels.

As a 50 year old women returning to fitness/well-being after many months, Rachel is the perfect solution.  My initial consultation to find out what I enjoyed, my goals and personal plan were tailor made and exactly what I had hoped for.  Rachel is great at adapting and works with me and at my own level.  I have enjoyed every session with lots of variety and feel I am making good progress.  Rachel has fitted in with my busy work schedule and enabled me to gain confidence.  On a personal level she is great fun, encouraging but won't let you cheat!  So glad I have found such a wonderful PT in Rachel.

Rachel wrote me a twelve week programme to lose fat and correct my posture.  She is organised (where I am not!), encouraging and knowledgeable.  She was great in face-to-face sessions and clear in her written instructions for workouts I did myself.  And I'm lighter and stand up straighter, so the programme worked!

I'm not the most sporty person but after finding out I was pregnant I knew Bumpino was something I wanted to do! Rachel is always encouraging, motivating and supportive, and the Bump Camp is always great fun and a fab workout.  As my bump has grown Rachel has adapted the workout to ensure I am always safe and baby is happy! I'm excited about moving onto Boot Camp with my little one and to continue being a strong and healthy mum! I love Wednesdays!