Creativity is a wonderful phenomenon. It comes in all shapes and sizes and one of the most beautiful things about it is that there is no right or wrong. We far too often compare our creative skills with others who perhaps have a better photographic eye than us or have a straighter stitch or a smoother icing. It's very refreshing to set out on a venture and allow the end goal to unravel in its detail as the project unfolds. Don't get me wrong, it's good, and pretty much essential to have a vision and steps to achieve that vision, but the details along the way can be more flexible. With creativity comes freedom.
Creativity with kids allows for this even more. It's a great opportunity to let go of any perfectionism and be happy that the product is one of cooperation, learning and hopefully fun together.
Nonetheless, some of you may feel that creativity doesn't come naturally. One thing I find helpful when I'm thinking of creative activities to do with Poppi is using the seasons as a starting point. The seasons lend themselves to so much. I challenge you now…take a moment to think of your favourite season. Think of everything about it…the colours, the smells, the sounds. Then see if you can muster up a creative activity…
I'm thinking of autumn – reds, yellows, oranges, change, crackling leaves, fireworks, hibernation…my creative mind is starting to fire up. Painting, mixing colours – cutting out leaf shapes and creating an autumn display; a scavenger hunt to add to your autumn display; fireworks and rockets from empty toilet rolls; leaf rubbings; recreating sounds with household implements; making little houses for hibernating animals out of sticks…these are just the first few things that popped into my head. Go on. Give it a go. I bet you'll surprise yourself. Creative vibes are so diverse. Whilst mine might be physically making something, yours might be something completely different.
But now, we're in the summer (?). So what's that all about? Yellow sunshine, blue skies, the beach, holidays, ice cream and wait for it…lollipops!
Today I am going to share with you a lovely creative activity, which many of you have probably done before. In which case, you'll agree, it has a very satisfying end product.
Fruit lollipops
These are not only fun to make but produce a healthy lollipop and a great way to get some fruit (and veg) into your kids.
Poppi loves to choose what colour she wants her lollipops to be. Usually, she'll go for a variety of pink but she has also chosen green (a great opportunity to slip some spinach in with the kids noticing – the sweetness of the fruit will mask a handful I promise!).
This time she chose yellow. A classic summery colour.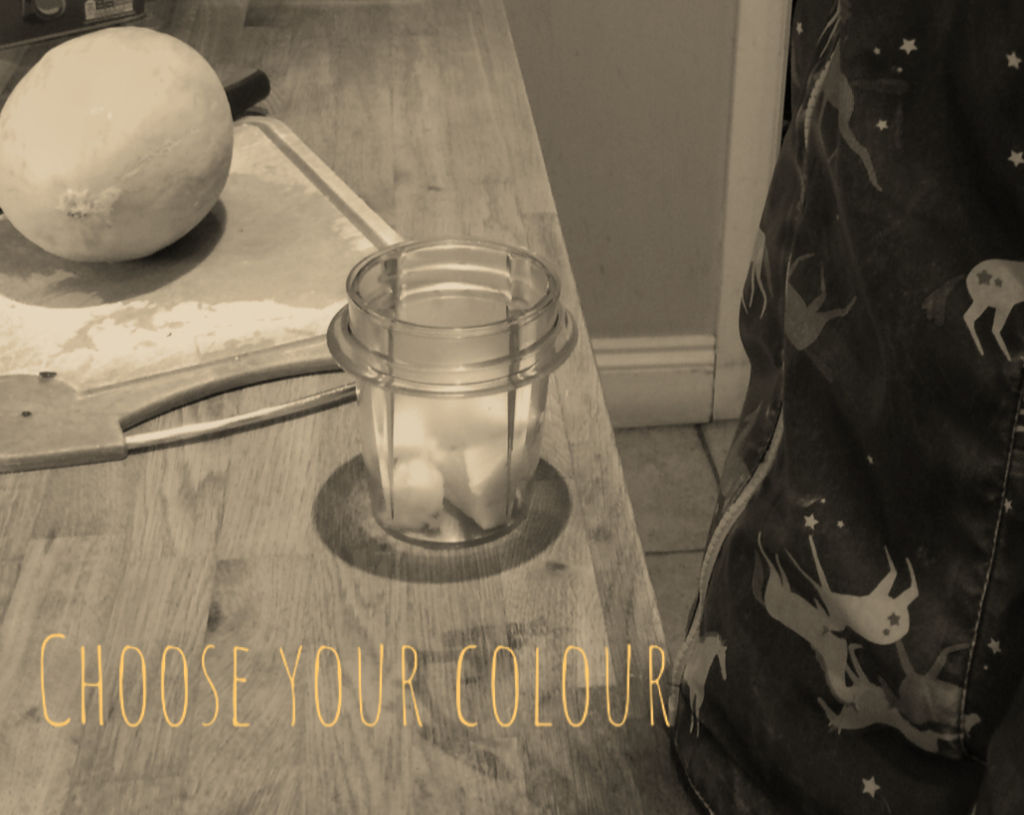 (I will have to apologize for some of the pictures in advance. This activity needed a bit more supervision than photography would allow!)
Poppi selected her yellow fruits and popped them in the blender. She went for pineapple, melon, apple and a few green grapes. We added a splash of orange juice to help the blending process and thin the mixture a little.
Naturally she loved blitzing everything together.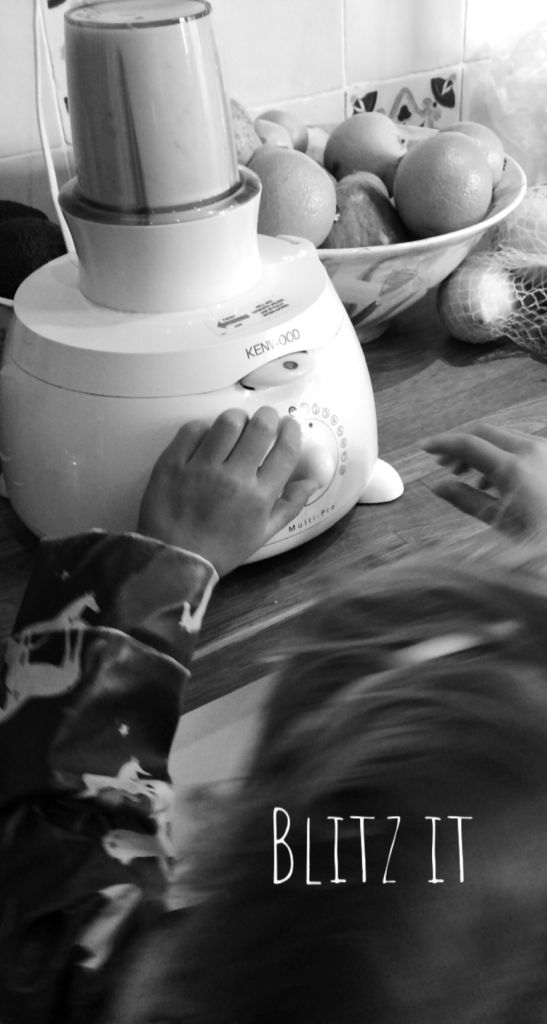 Clearly, supervision is needed when putting into the lollipop moulds!!! (Don't panic, we rescued most of it.)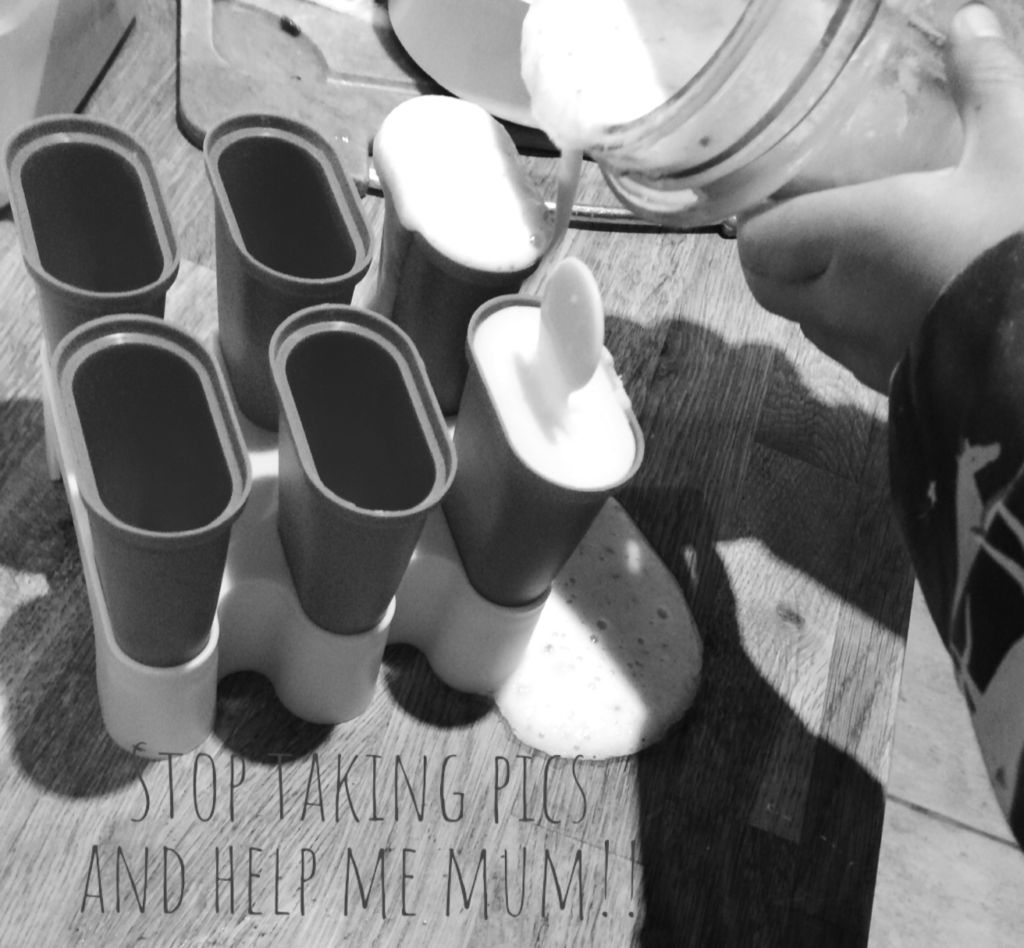 Then, into the freezer they go and the patience and anticipation begins.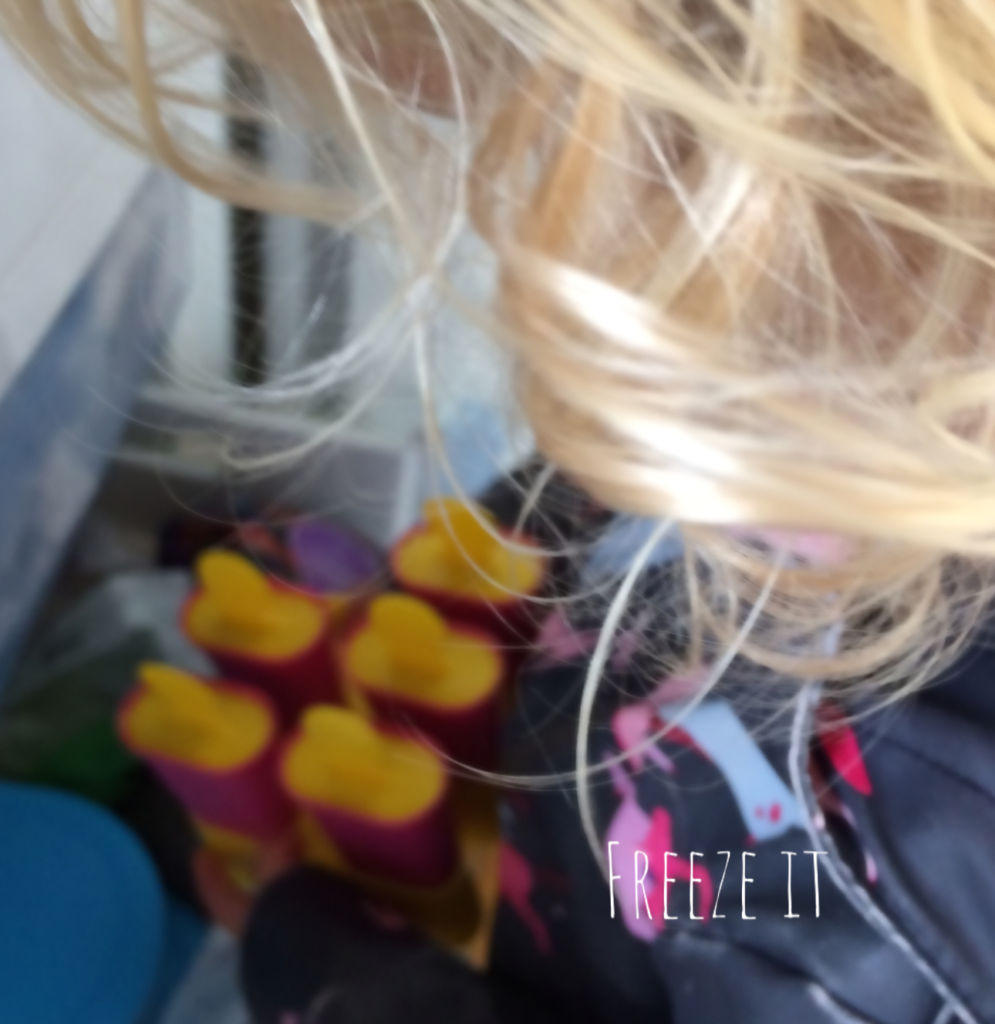 The following day…one happy girly (and therefore, happy mummy).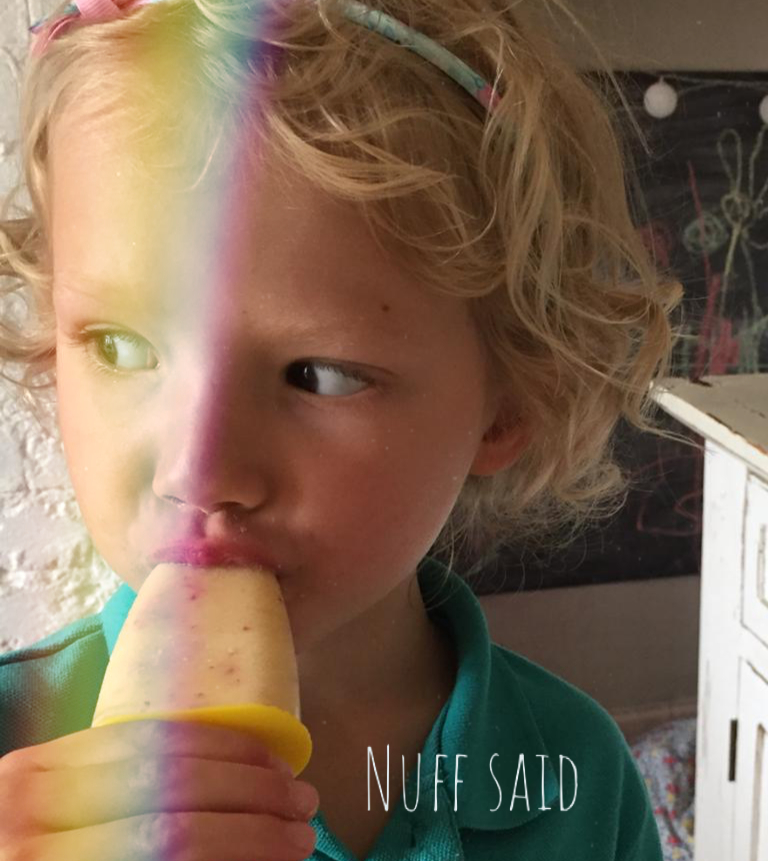 Yet again, simple but effective. Let us know what colour you go for.