I love having a little girl. There is something about the mother and daughter bond which is just so special. I'm not a 'girly girl' and so I think I would have been quite happy with a little boy too, but having had a girl I am certainly enjoying (but also learning how to) embrace it. But, then we hit pink. I mean, seriously, what is it with girls and pink?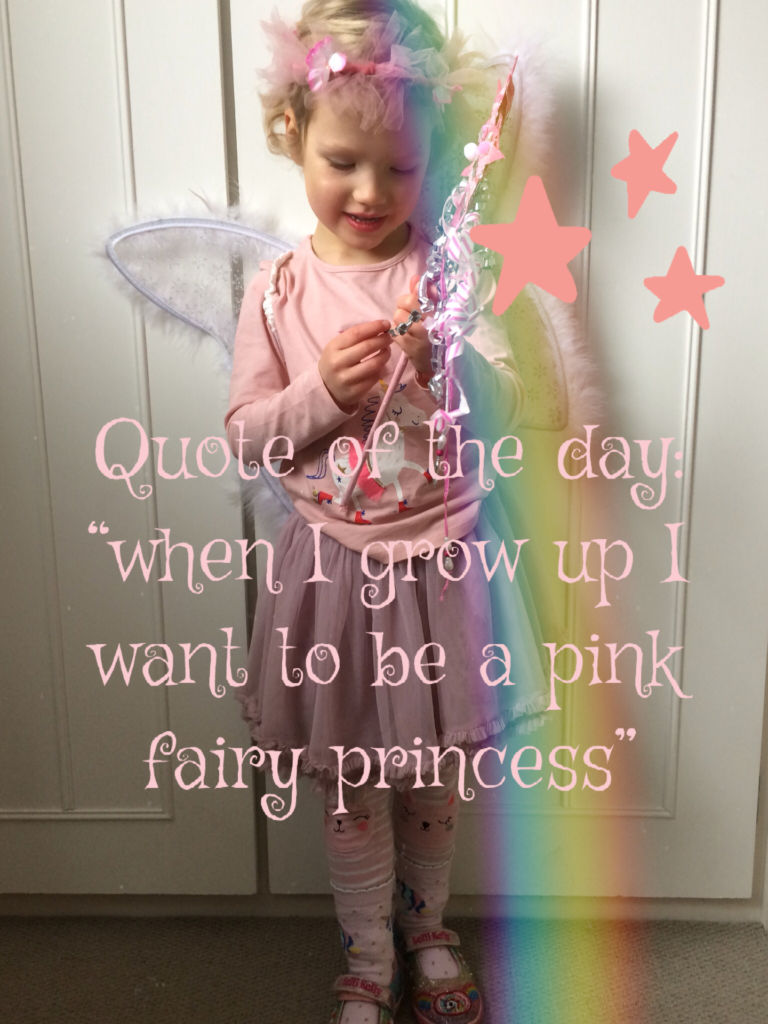 As a play therapist, I have observed a clear distinction between the toys and type of play girls and boys are drawn to. I have worked with and supervised therapists who work with many children of all ages and it honestly seems that girls are more drawn to the appealing toys and lifestyle-type games whereas boys will choose the superheroes or have strong fighting themes. As play therapists, we are child-led in practice, which means the children are drawn to their choice of toys and their type of game. There appears to be, for the most part, something innate which draws little girls to pretty and pink! I have not encouraged it and if anything I have steered as far away from it as possible. It's not a colour I particularly like. Only on one occasion did I dress Poppi from head to toe in pink (Poppi often got mistaken for a boy when she was a baby, even if wearing a dress) and even then someone said to me "ooo…cute, what's his name?" So, is pink really just for girls? Why is it such a big deal? Do we, as adults, attempt to be non-gender specific and in doing so deny girls and boys what is inherently their make-up? Not a question I'm exploring here, but an interesting observation nonetheless.
Maybe my anti-pink vibes have spurred Poppi on in her love for pink (classic three-nager rebellion). I have just about come to the decision that it is one thing about having a little girl that it is about time to accept. Not too long ago Poppi was invited to a friend's third birthday party. The theme was unspecified fancy dress. Me, being, me has never bought her one of those Disney princess dresses (nothing against anyone who has) but I come from a family who always created their own fancy dress, and so from my roots come my shoots. I asked Poppi how she would like to dress up for the party. And, I bet you can have a good guess at her response…and yes, pink was heavily involved.
If there was ever a time to welcome pink, this was it. Dressed from head to toe with pink, and as pleased as punch, off she went to the party. The sugar-plum fairy. Despite my aversion to pink, it was wonderful seeing her so totally happy and it also gave us a great Saturday afternoon craft activity. And that is what I am going to share with you today.
How to make a pink fairy wand for your pink fairy!!
You will need:
Pink card
PVA glue
Plenty of sequins, pom-poms, pink stickers, stars, ribbons, beads, glitter, etc (I have a handy craft box where these things top up over time, removed from presents/cards/gift bags, or bought for occasions)
Pink tissue paper
A thin bamboo cane
Firstly, cut out two pink stars identical in size. Cover both stars with plenty of PVA glue and decorate. We also added beads to some ribbons to hang down off the wand. Leave to dry.
Cover your bamboo cane with plenty of glue.
Cut a long strip of pink tissue paper and gradually wrap it around the bamboo cane. Leave to dry.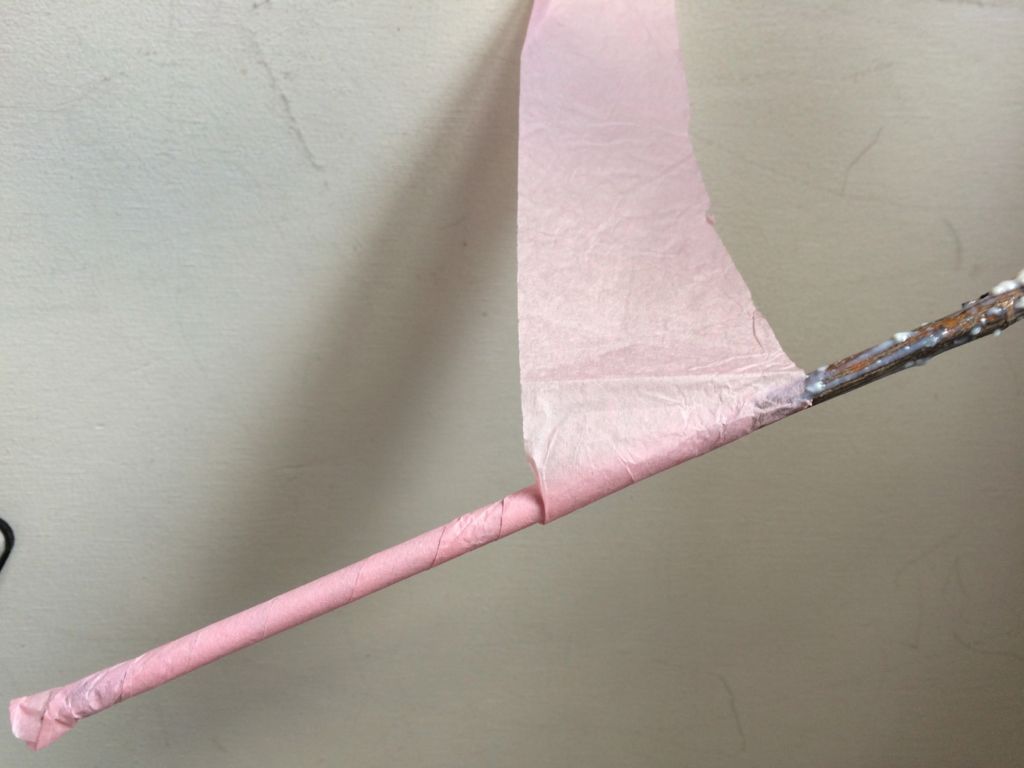 Tie the ribbons to the top end of the wand.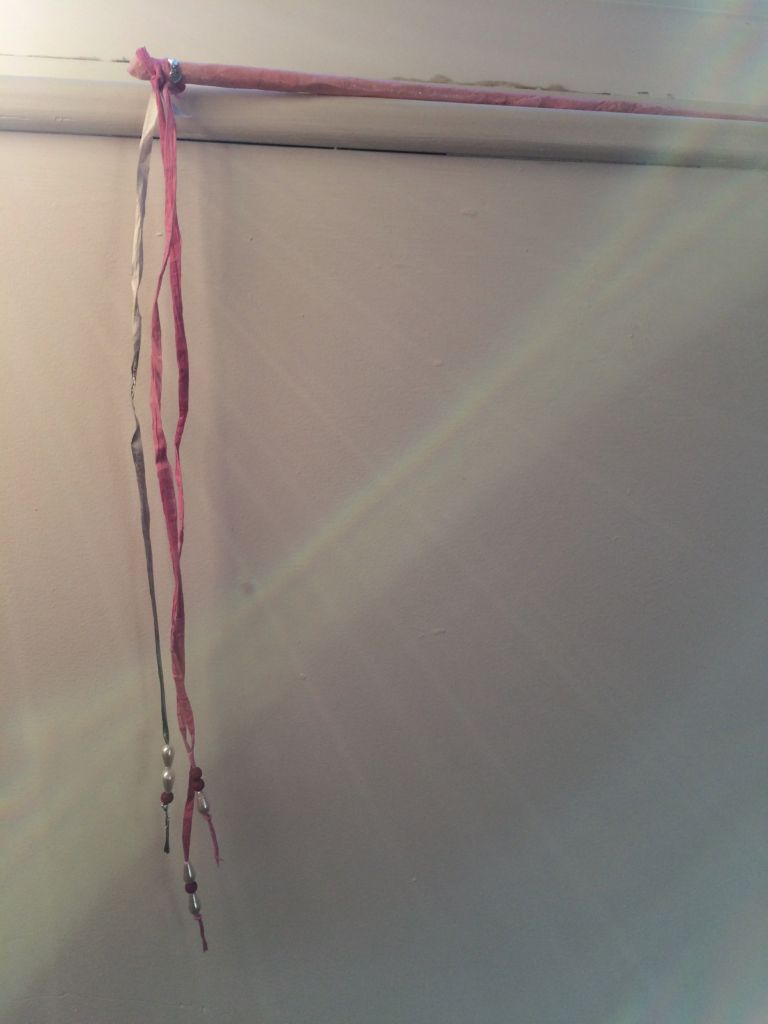 Cover the back of both stars with plenty of glue and place the stars back to back on either side of the bamboo cane. Press the points of the stars together. You may need to clip the edges together with a paperclip whilst drying.
And there we go… a beautiful wand for a beautiful fairy.
I feel I should apologize to all those mothers and fathers out there who have boys, but as the mother of a girl, I ought to embrace her girly sugar and spice. Who knows how crucial that might be one day in enabling her to understand her own identity. And, after all, that is what little girls are made of.