Hands up who loves a good cup 'a tea?  Whatever the variety, sometimes there is not a lot that beats it.  I have to say, I do have an interesting relationship with tea.  I am far from a traditional tea drinker and do not rely on it to get me going in the morning.  I don't like black tea particularly and will often only have one or two cups a day.  "You fraud" I hear you shouting.  How can I claim to find any sort of delight in a cup of tea?!
The thing about tea, for me, is the experience.  I love sitting down in an evening and having a cup of tea.  To me, that means the day is done, the hard work achieved and it's time to relax and switch off (trust me, that experience doesn't happen very often, but when it does there's a cup of tea involved).  I love that feeling when you get in from a cold, wet, windy walk (of which there are plenty in Wales) and have a cup of tea to warm up. Many new mums talk about the delight in actually finsihing a cup of tea.   When I was in the final year of my undergraduate degree I developed a traditional afternoon break which consisted of a cup of Lady Grey tea (yes, that classic student drink) with a perfectly dunked digestive biscuit.  This would motivate me to push through reading whichever weird and wonderful post-romantic classic or Shakespeare I was studying at the time (can anyone guess what my degree was?!).  Student houses are renowned for being freezing, so not only was it a pick-me-up, but a warming reward!
So, what is this week's recipe all about?  I'm not going to tell you how to make a perfect cup of tea (you do that in a literacy lesson on instructions in Year 2).  But, what I am going to give you is the recipe for a wonderful accompaniment…a humble cookie.  These cookies are the best I have ever found.  The recipe is losely based on a Good Housekeeping classic, but tweaked and developed to make it just right! I like a cookie to be a bit squidgy, not too sweet, and dunkable.  These are just that.  And, they are so versatile.  You can add whatever filling takes your fancy…Christmassy dark chocolate with stem ginger and/or cranberries, a fresh twist of lime and coconut, a classic combination of dates and walnuts, or a traditionally brilliant double choc chip.  Let your flavours run away with you.  The cookies in this recipe are orange zest, fig, and brazil nut (it was a case of what do I have left in the cupboard…and that was what I found). They are also totally suitable to make with the kids.
You will need:
125g unsalted butter (room temperature), and enough to grease
125g runny honey
1 egg
125g oats
150g plain flour
½ tsp baking powder
Fillings of your choice and quantity!
Baking trays
Preheat the oven to 180°C (350°F)/Gas 4
First of all cream the butter and honey. Add the egg and combine. Mix in the oats.
Sift in the flour and baking powder. Stir to combine.
Add your fillings and stir until evenly distributed.
Place a good sized teaspoon/tablespoon of the mixture on your greased baking trays. (The size of the cookies really is up to you, but obviously the bigger they are, the more likely they are to be softer in the middle). Flatten slightly using a fork.
Bake for 10-15 minutes (depending on the size) – good to check after 10. The cookies should be starting to turn golden brown. Don't worry if they still feel soft, they will harden a little as they cool. If overbaked, they will be crunchy!
Enjoy (oh, and if you like licking the spoon…)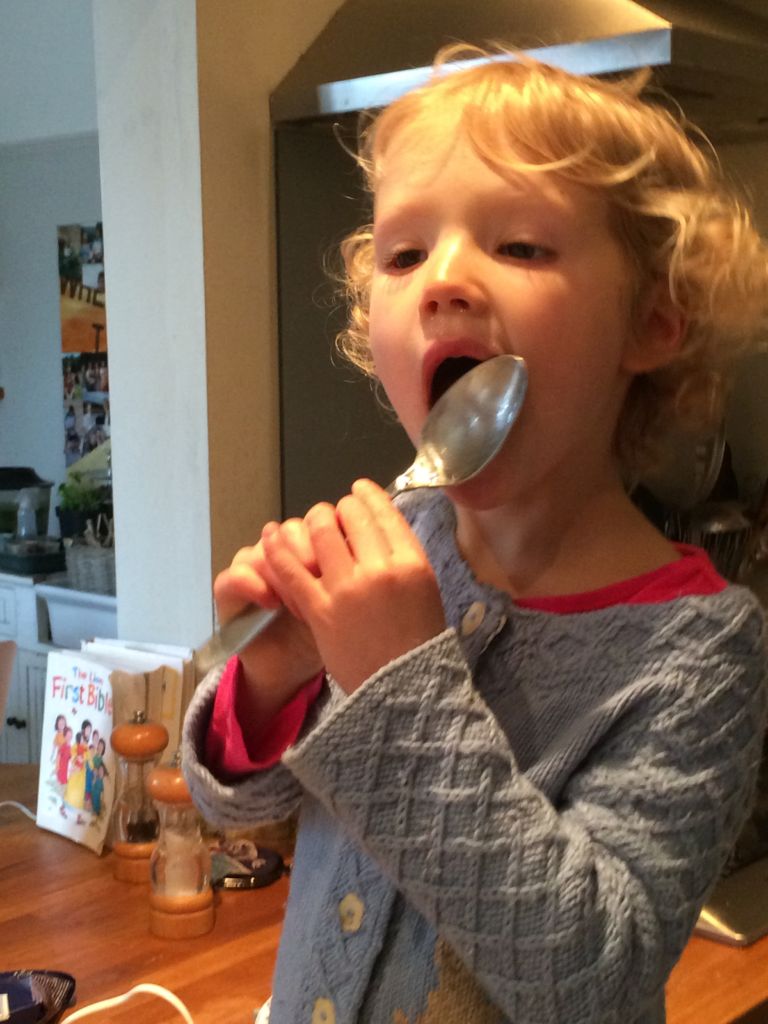 These cookies keep well for a few days in an air tight container. They are a winner wherever they go. If you come up with any exotic fillings, please feel free to share.
Happy cookie cooking.